From the creators of the Need for Speed Underground series, Need for Speed Most Wanted combines the thrill of street racing and tuner customization with the intensity of police pursuits.
GAME FEATURES
Blacklists players enter the world of illicit street racing, they must go up against the best street racers on the scene to earn respect and rise to the top of the Blacklist.
All-New Gameplay
Need for Speed Most Wanted features new and exciting gameplay that incorporates strategic cop pursuit and skill-based evasion techniques with illicit street racing.
Next-Gen Graphical Features
Need for Speed Most Wanted for the next generation console delivers the next level of graphical excellence in video games. Utilising graphical techniques including normal mapping and real-time lighting, the graphical experience
Open Road, Open World
Master the art of strategic cop evasion.
Performance Tuning
Can't compete against a sports car? Head to the safehouse and tune up your ride to race against any class of vehicles.
Rap Sheet
Players will build up their Rap Sheet with record breaking times, street challenges and out-foxing an escalation of police vehicles, tactics and technology.
Visual Customisation
Whether gamers are trying to lose the cops or they just want to pimp their ride, Need for Speed Most Wanted offers extensive visual customizations.
BUT..
This Is the Redux
Version 2.3
https://www.youtube.com/watch?v=aK42wnWjYmQ
video of the MOD creator KryZeePlays .Thanks For This redux mod
~~FULL MODS LIST~~

• Xbox360 Stuff: https://nfsmods.xyz/mod/1200
• Extra Options: https://nfsmods.xyz/mod/43
• Widescreen Fix: https://thirteenag.github.io/wfp#nfsmw
• NFSMW Unlimiter: https://nfsmods.xyz/mod/688
• NFSMW HUD Adapter: https://nfsmods.xyz/mod/638
• HD Reflections: https://nfsmods.xyz/mod/1043
• Xbox360 Droplets: https://github.com/ThirteenAG/XboxRainDroplets/releases/tag/nfsmw
• MW Cut Races Mod: https://nfsmods.xyz/mod/25
• HD Fonts: https://nfsmods.xyz/mod/1195
• HD Logos (Redux Exclusive made by me)
• HD Vinyls (1024x): https://nfsmods.xyz/mod/629
• HD UI/HUD: https://nfsmods.xyz/mod/998
• Extended Cameras: https://nfsmods.xyz/mod/913
• New Exhaust Flames: https://nfsmods.xyz/mod/297
• Fixed Cop Models: https://nfsmods.xyz/mod/1400
• Cops Fiery Explosions: https://nfsmods.xyz/mod/471
• Smol Fix Mod: https://nfsmods.xyz/mod/1551
• 110+ Cars available (Originals, Mods, Bonus and more)
Added Cars list: https://docs.google.com/document/d/1XuZ7IJ3qqqLNxAbtHgtbsHqn8aRDZDePlKRxAo_SceM/edit?usp=sharing
Here is were i come in. funny part is this mod is 4.54 GB and base game is at 2.79 GB
this is already mod and includes Base Game it's a install and play mod repack ~Enjoy~
~Let me know if i must do more of these MOD REDUX Repacks??leave a comment ~
Download
---
Mega: Link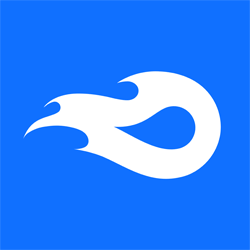 MediaFire: Link Torrent: Link / Magnet
~Join Mega~ ~Join MediaFire~ ~Please Seed~
2.79 GB – Repack Size (The Funny Part)
7.01 GB – After Installed
---
SYSTEM REQUIREMENTS
Can my PC run this?
It's very hard to tell since this is an old game and more mods you add more heavy it become to load and properly work, I would recommend this mod to who has a medium/high end PC.
---
Enjoy And Stay Safe Everyone
~YG-Repack~
~ !Help! ~
~Games Updates~
~ Support/Donation ~
~Upcoming Repacks~
~Like Or Leave Comment~